Barn Owl -

Tårnugle -
Tyto alba
Tornuggla - Slørugle - Tornipöllö - Kerkuil - Schleiereule - - Grand-duc d'Europe - Lechuza Común


Barn Owl are a real rarity in Norway with only seven records recorded in artsdatabasen since 1900. This migrant bird turned up onboard a vessel in the Norwegian sector in late October 2011. It is not the first offshore record for Norway - one was recorded at ULA on 26-27 September 2006.


These photos were taken using only a mobile telephone!! The bird remained onboard for at least a couple of days.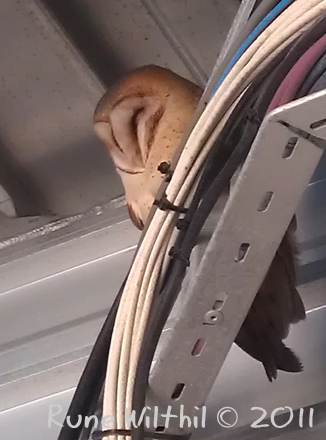 WGS84 Coordinates for this find were N 57 degrees 11' 18", E 00 degrees 40' 17"

All content on this site, including Natural Born Birder logo, is copyright © 2005 - 2011